A life cut short, but a scholarship that will honor Sean forever
Sean Coetzee loved how media forensics—an emerging industry that uses technology to fight crime in the digital age—expanded the realm of what he did as a sound engineer. Yet in late 2013, one year away from completing his master's at CU Denver in the Media Forensics program, Sean was diagnosed with colorectal cancer. He died only six weeks later at the age of 32.
"When I lost Sean I thought my life was over," said his wife, Melissa Coetzee.
After months of sleeping, sobbing and binge-watching Netflix, Melissa started to think about Sean's legacy. The idea of a scholarship in Sean's name crossed her mind. She pulled herself off the couch, sat in front of her computer and decided to email CU Denver.
How do I create a scholarship? she wrote.
A scholarship in memory of her Sean, who never passed up the chance to browse the racks of a record store. Who played his guitar for hours. Who loved musicians like PJ Harvey, Nick Cave, Sigur Rós, Norah Jones, Queen, Frank Zappa, and the Beatles.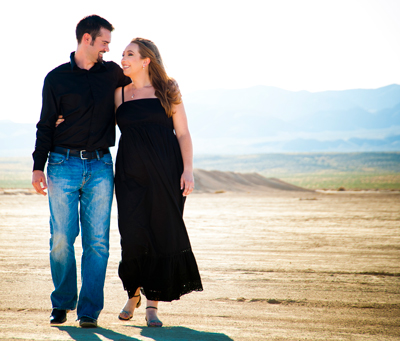 Sean, a citizen of three different countries, master of two languages and relisher of a pint of Guinness.
Sean, the husband who captured her heart when they met in London—they bonded over a shared love of music and live events and never left each other's side for more than a few days since the moment they met.
Melissa realized that if she raised $25,000 a scholarship at CU Denver—a place she had never even visited—would last "in perpetuity."
In other words, forever. Something tangible that would help generations of CU Denver students who want to make the world a safer, more just place. Just as Sean would have. Melissa had absolutely no idea how to start or if raising $25,000 was even going to be possible. But she had to try.
The first donation was $35 from a friend. A colleague of Sean's donated $1,000. Their former landlord in London made a donation. Financial contributions came in from all over the globe. Within a year, more than 50 friends, family, colleagues and even complete strangers gave to the scholarship fund to honor Sean, a young man with the big heart and an endless well of kindness.
Sean was especially committed to ethics in media forensics, and he was excited to attend the College of Arts & Media. Even though his life was cut short, that excitement for learning lives on: the first recipient of the Sean P. Coetzee Memorial Scholarship was selected in 2016.
"Education was very important to Sean. If he had lived, he would have been an amazing professor," said Melissa, who was awarded Sean's degree posthumously at the CU Denver commencement ceremony in 2014. "Seeing all the people who contributed to the scholarship fund and how much Sean meant to them was very healing and very powerful for me. I know Sean would be proud, too."