CU Foundation leadership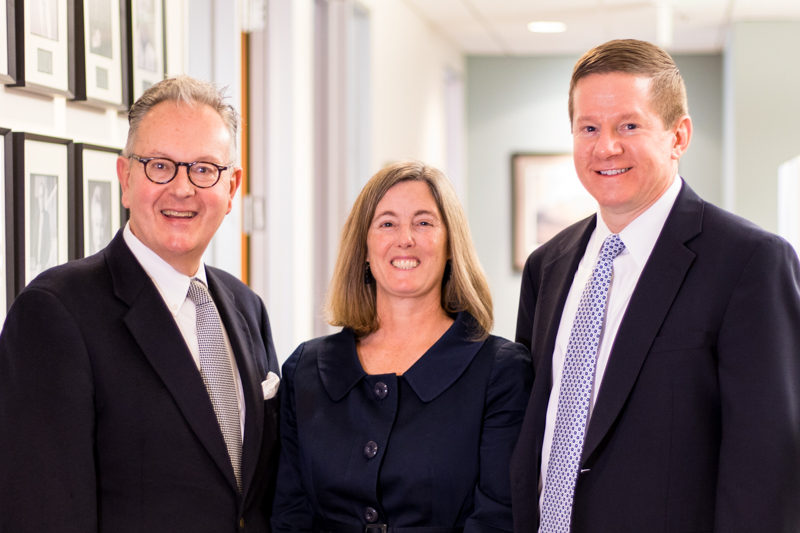 From left to right: Jack Finlaw, Keller Young and Mike Pritchard
Jack Finlaw
President / Chief Executive Officer
Jack Finlaw has been the President and Chief Executive Officer of the University of Colorado Foundation since 2014. Jack is responsible for the Foundation's overall performance through effective management of its staff and operations, maintenance of a strong working relationship with the University's senior leadership and stewardship of the Foundation's fiduciary obligations within the guidelines and policies set by the Board of Directors.
Before he joined the Foundation, Jack spent more than a decade in public service. He was chief legal counsel to the Governor of Colorado from 2011 to 2014 and he held several senior governmental positions with the City and County of Denver between 2003 and 2011. Prior to his public sector career, Jack was a corporate and securities lawyer in the cable television industry for almost twenty years.
Jack's community service includes membership on the boards of Colorado Public Radio, the Scientific and Cultural Facilities District, and Visit Denver. He also has served as a member of the Dean's Advisory Council at CU Denver's College of Arts & Media and the boards of the Colorado Symphony, the Denver Public Library Friends Foundation, and Opera Colorado.
Jack is a graduate of Georgetown University's School of Foreign Service and the University of Denver's College of Law.
Keller Young
Vice President, General Counsel / Chief Administrative Officer
Keller Young joined the University of Colorado Foundation as General Counsel in 1999 and she currently is the Foundation's Vice President, General Counsel and Chief Administrative Officer. Keller is responsible for the Foundation's legal function, human resources, trust administration and gift administration and compliance. Keller also has oversight of the gifts and records processing staff.
Prior to joining the Foundation, Keller was an associate with the tax group at Holme Roberts and Owen LLP in Denver, and she spent a year at Ernst & Young LLP in Denver advising nonprofit organizations on tax issues. Keller also was an associate in the tax group at Pillsbury Madison and Sutro in San Francisco.
Keller served on the CASE National Committee for Institutionally Related Foundations (IRFs) from 2008 to 2014. During that time, she chaired one of CASE's annual conferences for IRFs and she served on the CASE IRF Task Force on the Future of the IRF Field.
Keller graduated magna cum laude from the University of California, Hastings College of Law. She received her undergraduate degree, cum laude, from Boston University.
Mike Pritchard
Vice President, Finance / Chief Financial Officer
Mike Pritchard has been the Vice President, Finance and Chief Financial Officer of the University of Colorado Foundation since 2015. Mike is responsible for all financial and fiscal management aspects of the Foundation's operations. He coordinates the business planning, financial and investment accounting, business analytics and budgeting work of the Foundation.
Mike came to the CU Foundation from Goodwill Industries of Denver, where he had been the chief financial officer since 2013 and a member of the leadership team there since 2009. A certified public accountant, Mike began his career as an auditor at Deloitte & Touche LLP. He was named the Denver Business Journal's CFO of the Year in 2015.
Mike has had a distinguished career in Colorado's nonprofit sector, serving in various development positions with Mile High United Way, Family Tree, Rocky Mountain Multiple Sclerosis Center and Habitat for Humanity of Metro Denver. He has also volunteered for a number of charitable organizations, building houses for Habitat for Humanity and recruiting and coordinating volunteers for World Vision.
Mike graduated from the University of Colorado Boulder, where he majored in accounting and received a degree in business administration. He is also a 2012 graduate of the Denver Metro Chamber of Commerce's Leadership Denver program.