Shockley-Zalabak Theater Fund
To provide resources for construction, ongoing capital improvements, and maintenance of the visual and performing arts complex at University of Colorado Colorado Springs.
Celebrating a Legacy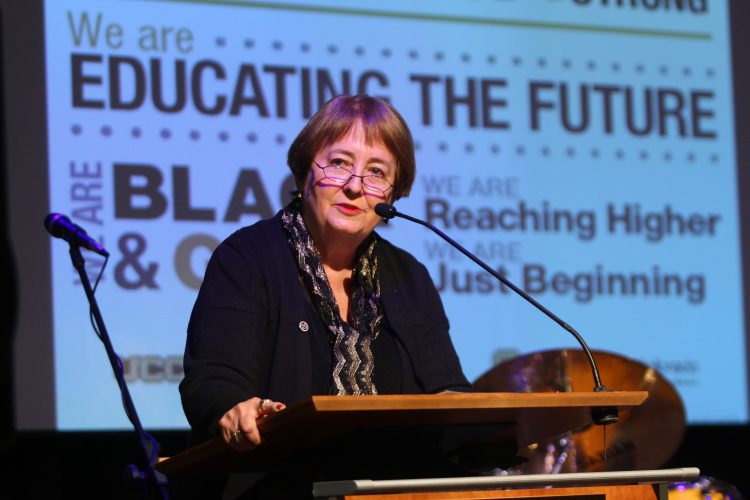 Chancellor Pam Shockley-Zalabak built her 40-year UCCS legacy by bringing people together. Now, let us come together to thank her for her commitment to UCCS and the community.
To celebrate Chancellor Shockley-Zalabak's tremendous impact, a community effort led by Sally and Kyle Hybl is underway to name the Ent Center for the Arts main stage theater in her honor. This venue speaks to Chancellor Shockley-Zalabak's enduring vision that an innovative university and visionary arts community work together to create the kinds of communities in which people want to live.
Be a part of something big. Please consider joining UCCS alumni, faculty, staff, and community members in making a gift of any size to the Shockley-Zalabak Theater Fund.