Dr. Barbara Reed Memorial Residency Fund
To provide support for the Residency program in the Department of Dermatology at the University of Colorado Anschutz Medical Campus School of Medicine, in memory of Dr. Barbara Reed.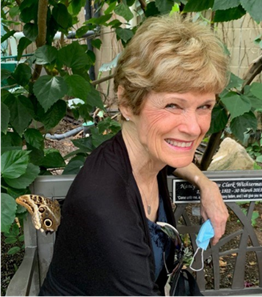 Barbara R. Reed, MD, Dermatology Residency Memorial Fund
Barbara was a long-time resident of Denver, completing her MD degree and Dermatology training at University of Colorado School of Medicine. She practiced at the Denver Skin Clinic, and served as volunteer faculty at the University of Colorado and the Denver Veteran's Affairs Hospital. She served as President of the Colorado Dermatologic Society, President of the Women's Dermatology Society, and on the Board of Directors for the Colorado Physician's Insurance Company (COPIC) locally and for the American Academy of Dermatology nationally. Barbara was known for her generous support of residents - donating food for their lunch hour when she attended at the Denver VA twice monthly for many years.
Donations in Barbara's memory will support Dermatology Residents. Examples include resident's conference registration, travel to meetings, food/beverages (including alcohol) for special events and attendance to sporting or cultural events. Funding other activities or resources to enhance the overall resident experience, including their well-being will be included.