Meet our board chair: Margaret Bathgate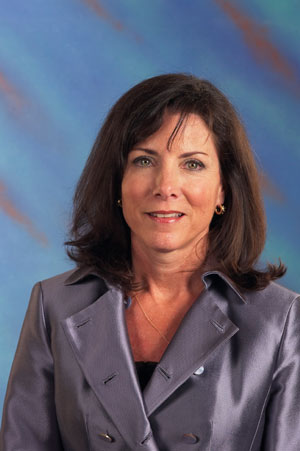 Margaret Bathgate began her two-year term as the chair of the CU Foundation's Board of Directors and its Board of Trustees at the Trustees meeting on November 18.  Margaret has been a trustee of the CU Foundation since 2006 and she has been a director since 2010.  Margaret has had many leadership roles at the Foundation, including having served on the Membership Committee for several years before being elected to the Board of Directors.  While a director, Margaret served as vice chair from 2014 to 2016, as chair of the Governance Committee in both the 2010-2011 and 2012-2014 time periods, and as chair of the CEO search committee in 2012.
Margaret gets very excited when talking about the wonderful programs and stories emerging from all four campuses of CU.  She and her husband Steve were instrumental in starting the Leeds scholars program at the business school in Boulder.  Margaret also has been involved at the CU Anschutz Medical Campus in support of the Gates Center for Regenerative Medicine and as a member of the advisory board of the Center for Women's Health Research.
I am excited to see what the future holds for the CU Foundation and the four CU campuses.  We have the right people, policies and purpose in place to accomplish great things for the University of Colorado.
Margaret feels strongly about engaging trustees in the work of CU Advancement and the many campus programs for which volunteers are needed.  "We have a tremendous asset in our almost 120 trustees, of whom I believe we are not taking full advantage," Margaret says.  "At the same time, our trustees are asking to be put to work.  The Trustee Engagement Committee has already started to tackle this issue with some very creative ideas for more robust engagement, and I am grateful that this committee is doing such terrific work."
Margaret is committed to maintaining the excellent relationship the Foundation currently has with the University.  She would also like to focus on solving the advancement funding model questions in a manner that will allow CU Advancement to achieve its full potential with a funding structure that is embraced by our donors, our University partners and the Foundation.
Our new board chair also has had volunteer leadership success at the Junior League of Denver and at Kent Denver School.  For example, Margaret was a longtime trustee and then chair of the Board of Trustees at Kent Denver School, where she also chaired the development committee and the annual fund campaign, and she co-chaired the school's major fundraising initiative Campaign Kent Denver.