Meet our board chair: Michael Imhoff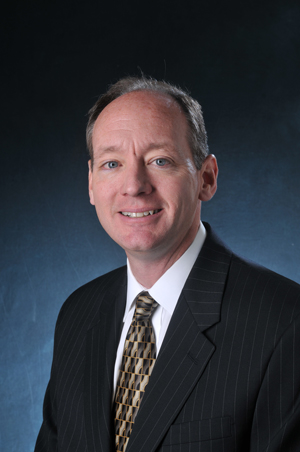 Michael "Mike" Imhoff began his two-year term as the chair of the CU Foundation's Board of Directors on November 16, 2018. He has been a trustee of the Foundation since 2005 and he has been a member of the Foundation's Board of Directors since 2012. Mike has served in many leadership roles at the CU Foundation, including as vice chair of the Board of Directors, chair of the governance committee and a member of the investment policy and finance/operations committees.
Mike is a managing director with the investment firm of Stifel, Nicolaus & Co. in Denver. He is in the Fixed Income Capital Markets Group with responsibilities including municipal underwriting.
"The Foundation has partnered with the University of Colorado for more than 50 years to enhance philanthropic support for CU," he says. "Looking ahead, we will continue to work closely with outgoing CU President Bruce Benson to ensure that our fundraising momentum continues during the transition to a new leader. The Foundation looks forward to welcoming the new university president and helping to facilitate a smooth leadership transition."
In addition to a focus on supporting the university's next president, Mike anticipates in the coming year that the Board of Directors will continue to fund a new state-of-the-art donor information and communication system. He hopes to continue the board's efforts to fully engage the 138 trustees who serve the university, calling them "a tremendous asset, with energy and expertise that can help our leaders, educators and programs at CU reach their full potential."
Across the CU system, Mike is heavily involved in philanthropic, volunteer and leadership activities, including serving on the CU Denver Business School Advisory Board since 2002. He is a past member of the CU Boulder Alumni Association Board and a past Buff Club director. In the community, Mike serves on the boards of the Denver-area Boy Scouts and the Denver Botanic Gardens, and he has been active with Colorado Concern, an alliance of top executives with a common interest in enhancing and protecting the state's business climate.
Mike is a 1985 graduate of CU Boulder, with a BS in finance and international finance. His wife, Patty, is also a CU alumna, with a BS in economics and international affairs from CU Boulder, and a MBA from CU Denver. Together, they have two adult daughters, Katie and Grace, and enjoy traveling, cycling, skiing and fly fishing.
"I came to the University of Colorado because I was born and raised in Denver," Mike says. "The fantastic base of education I received from CU has allowed me to have a successful career in finance, and I met my wife, who's a first-generation college graduate, here at CU. We're just very passionate about the university. To see the value of a Colorado education and to help others realize that value has been important to us."